If there is one thing I have always found interesting about the widespread, public perception of pulp magazines, it is the idea that they were all drivel, written for half-literate readers, and something far apart from hardcover books and more "respectable" tomes of the day. While even the most cursory glance through letter columns, or the acknowledgement that some of the brightest literary minds of the twentieth century either read, or wrote for, the pulps, quickly dispels such elitist (and to some degree, academic) nonsense, the idea still persists.
A third fact proves such a view nonsensical; the fact that many pulp stories were actually printed as hardcover novels and collections. Over time, and through frequent trips to flea markets and antique malls, I have come across a number of such reprintings. Living in Richmond, and really the surrounding Central Virginia area as a whole, has been a boon in this regard; all of these books, and countless more books, pulps, comics and story papers have been found in the general Richmond area, and there are still dozens of outlets that I have yet to explore.
And now: images and information relating to a few of my favorites from my, admittedly small, collection of pulp hardcovers.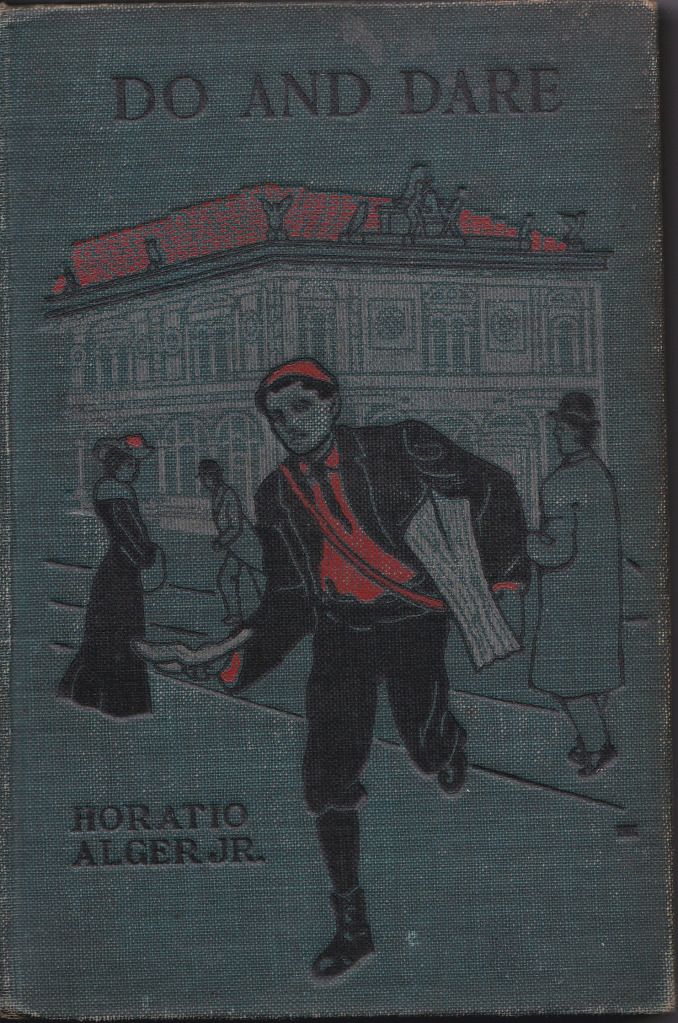 Do and Dare
Alger, Jr., Horatio. Do and Dare; Or, a Brave Boy's Fight for Fortune. New York: Hurst & Company, 1900.

Do and Dare is a boy's adventure story by Horatio Alger, Jr; it also happens to be the first story ever printed in The Argosy. Do and Dare was among the handful of manuscripts Frank Andrew Munsey carried with him from Augusta, Maine to New York City, leaving his job as a telegraph operator behind to pursue his dreams of striking it rich at the printing press. Given Alger's reputation at the time, Do and Dare was undoubtedly the most valuable manuscript Munsey brought with him, as evidenced by its use in the inaugural issue of his Golden Argosy (December 9, 1882), and as the cover story, no less.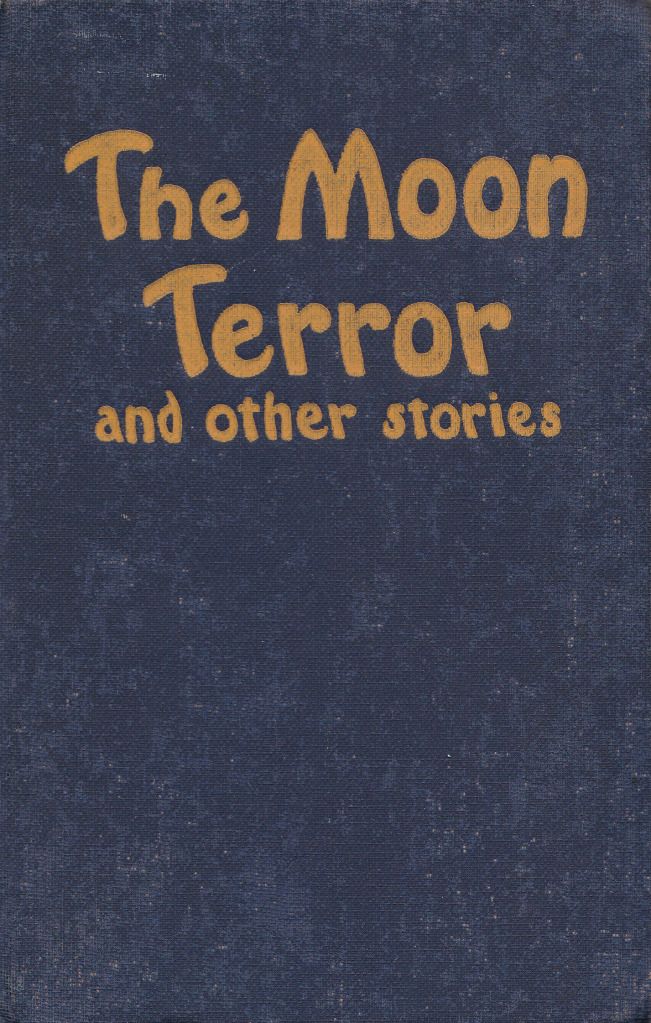 The Moon Terror, and Other Stories
Birch, A. G., Anthony M. Rud, Vincent Starrett and Farnsworth Wright. The Moon Terror, and Other Stories. Indianapolis: Popular Fiction Publishing Co., 1927.
Farnsworth Wright, editor of Weird Tales and later Oriental Stories, also edited this collection of stories that originally appeared in Weird Tales; A. G. Birch's "The Moon Terror" was first serialized in the third and fourth issues of Weird Tales, while Anthony M. Rud's "Ooze" appeared in, and graced the cover of, Weird Tales' inaugural issue in March, 1923. The other two stories, "Penelope" by Vincent Starrett, and
"An Adventure in the Fourth Dimension" by Farnsworth Wright

appeared in Vol. 2, No. 3 and Vol. 1, No. 3, respectively. This book is of particular interest to me, aside from its place in weird fiction history, due to it's title story: "The Moon Terror" is a fantastic example of the type of yellow peril stories that appeared in Weird Tales, and scores of other pulps - something I have written about quite extensively.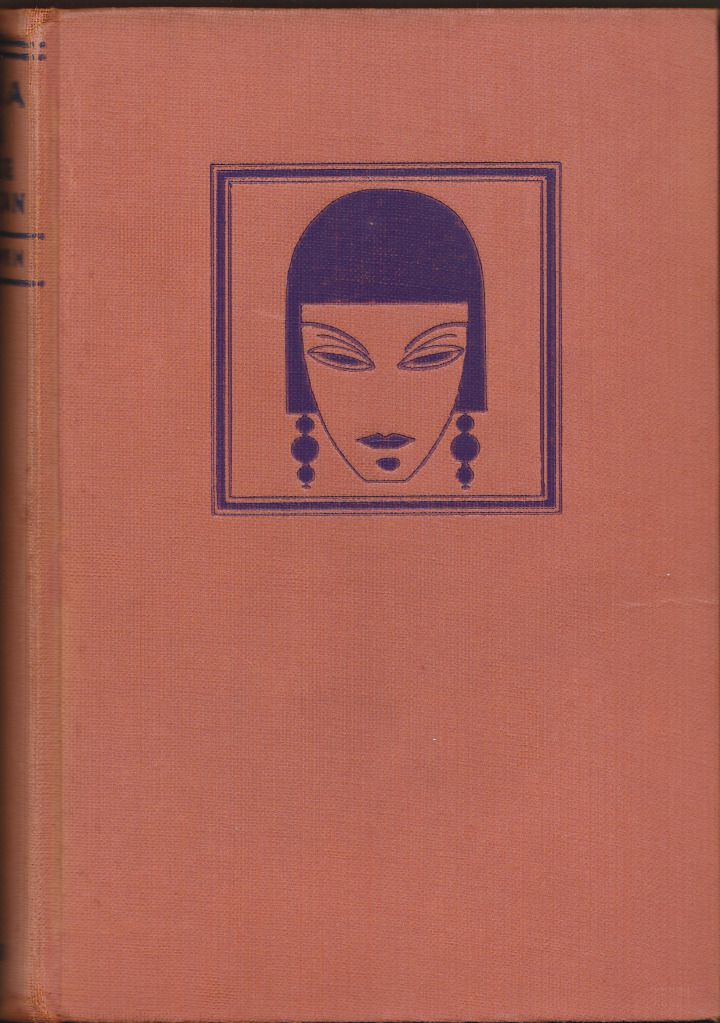 Della-Wu – Chinese Courtesan

Owen, Frank. Della-Wu – Chinese Courtesan, and Other Oriental Love Tales. New York: The Lantern Press, 1931.
Second Printing
The title story of this anthology, "Della-Wu - Chinese Courtesan," is a tale I mention in my book, Anti-Foreign Imagery in American Pulps and Comics, 1920-1960; as opposed to most of the narratives I discuss, "Della-Wu" is one of the few from the time period that, in my mind, paints a rather favorable picture of "the East" and it's inhabitants. The story of a young courtesan, too proud to live her life under others' orders, I found it to contain a strong, female Chinese lead, at a time when most stories occurring in China featured the expected stereotypes; the sneaky, conniving, half-human coolie or Mandarin. The fact that such a strong disposition is granted, not only to an Asian, but to an Asian woman no less, is telling, as such characters were usually depicted as "demure butterflies," waiting to be rescued by strapping, Anglo-Saxon males. "Della-Wu - Chinese Courtesan" appeared, in pulp form, in Oriental Stories, Feb-Mar., 1931.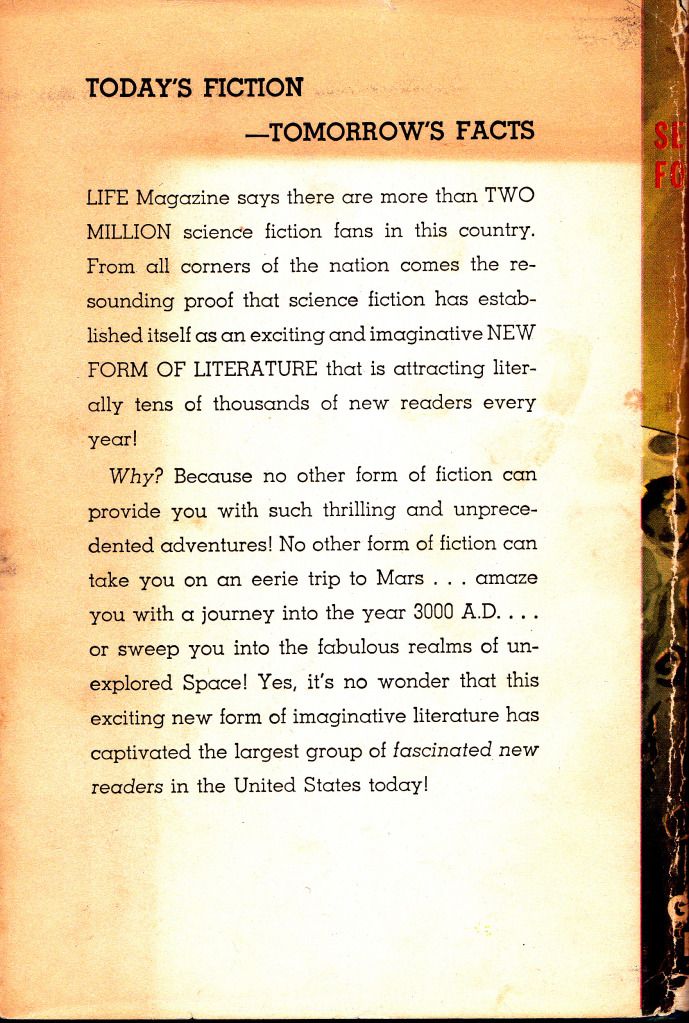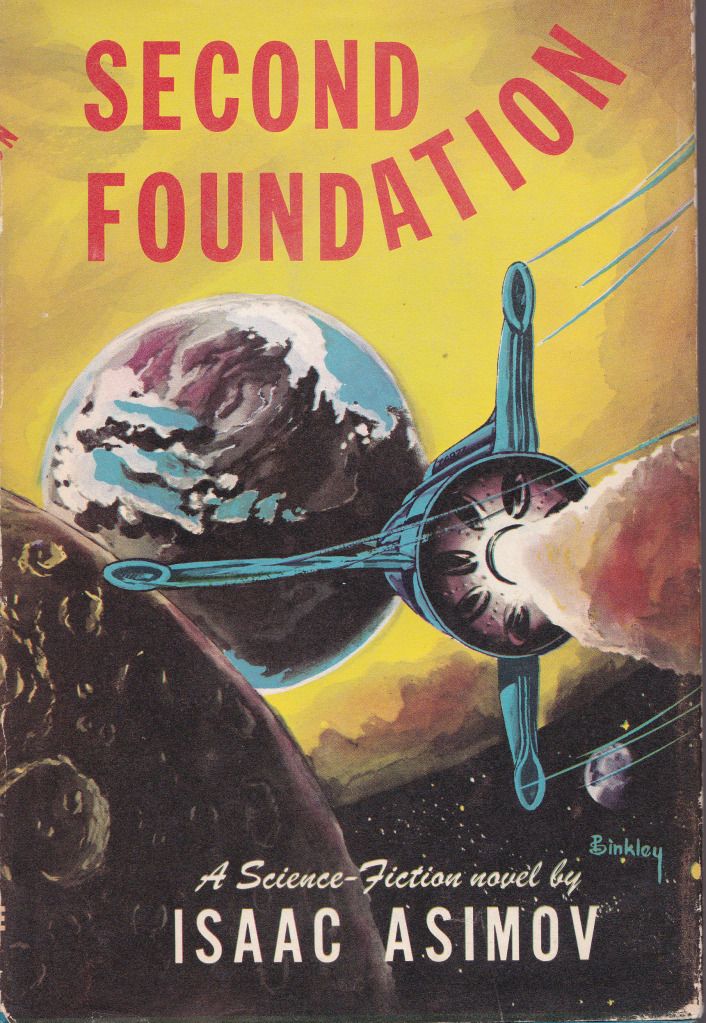 The Foundation Series
Asimov, Isaac. Second Foundation. New York: Gnome Press, Inc., 1953. First Printing.

"The Foundation Series" first appeared in the May, 1942 issue of Astounding; the stories that appear in this volume were first printed in magazine form in the late 40s and early 50s. Having been a fan of Asimov's for years, thanks to my father's encouragement in my youth that I pick up the classics of SF (which included Clarke, Herbert and Asimov), finding an early printing of some of my favorite Asimov stories was fantastic in and of itself; finding a first edition, with dust-jacket included, was even better. Definitely one of my better flea market finds, I have to admit.